We have treats galore today on the
Epiphany Crafts
blog! (my kind of day!!)
From treat containers and treat mixes to treat bags! Designers Linda Auclair and Emily Branch have the perfect treat for your tricksters!!
Halloween definitely is a treat...don't you agree?!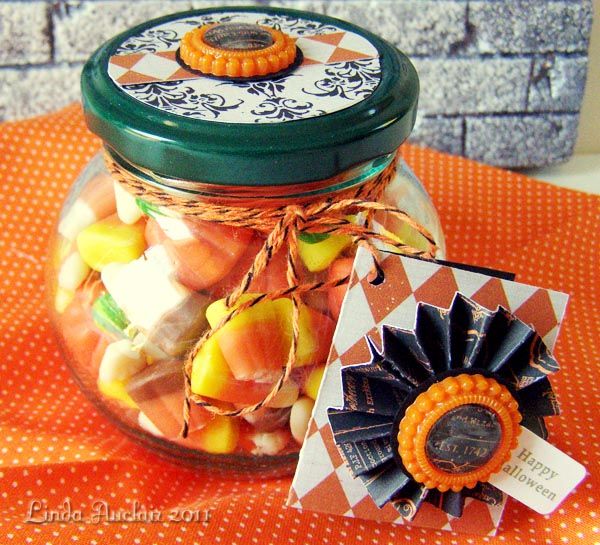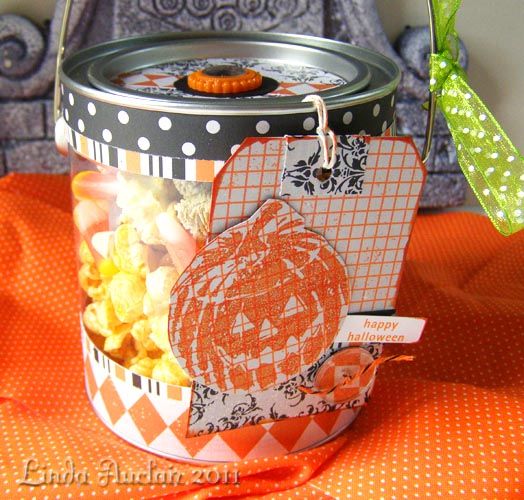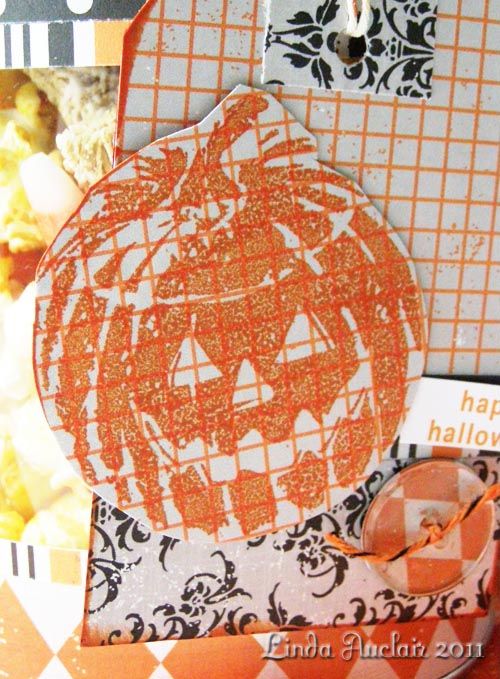 Epiphany Crafts Supplies:

Round 14 Epoxies with Vintage Settings Cabana
Round 20 Buttons

Other products:
Echo Park Paper's "Epiphany Crafts" papers,
Inkadoo pumpkin stamp,
Clearsnap "Pumpkin Pie" dye ink
Making Memories tiny tags
Linda's Scarecrow Snack Mix:



Combine the following ingredients in a large bowl, and use for parties or to fill goodie bags!

Cheddar Cheese flavored popcorn
Caramel Popcorn (with or without peanuts)
Frosted Mini Wheats cereal
1 bag Brach's Autumn Mix candy (mellocream pumpkins, candy corn and indian corn)
1 bag Brach's Candy Corn

Enjoy!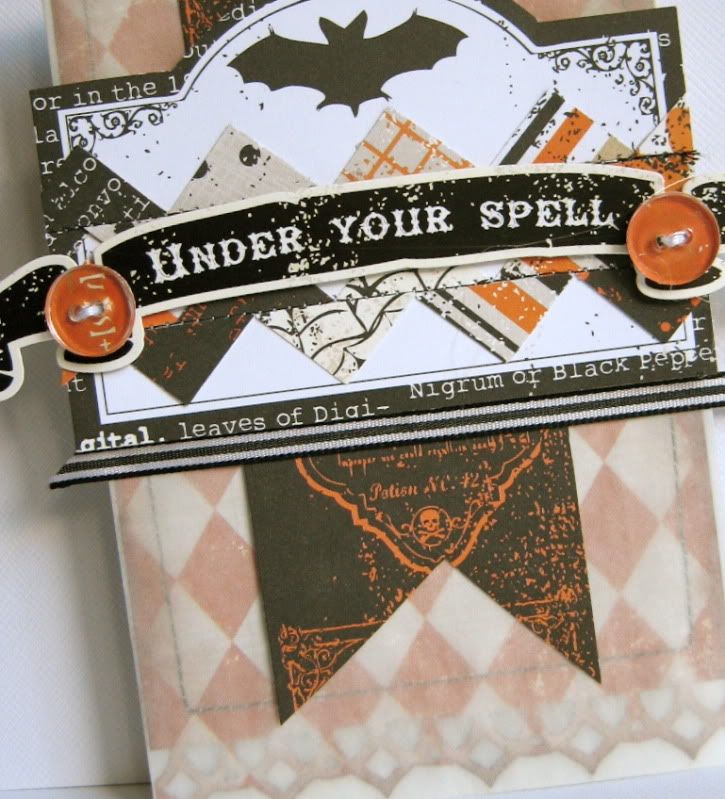 For this treat bag I used the square tool to punch squares. I then trimmed the squares in half to create a chevron border.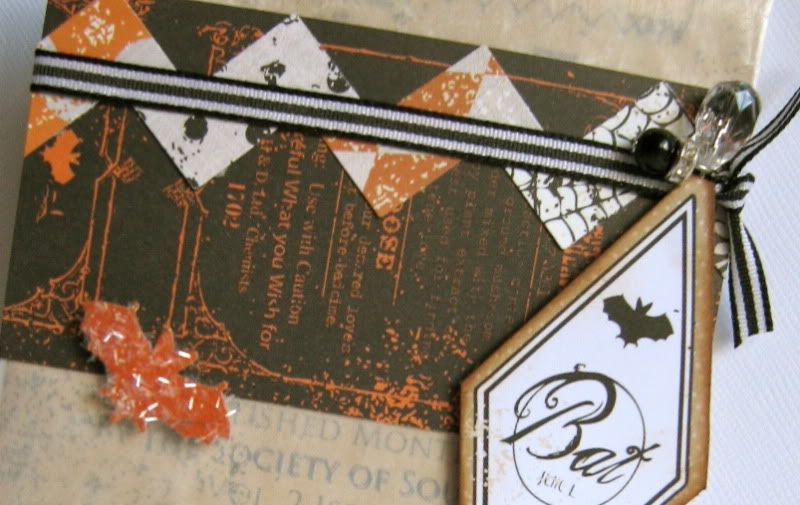 For this treat bag I used the oval tool to punch several ovals. I folded them in half and adhered the halves together to create a pumpkin shape. Add a small bit of trimmed paper for a stem.
The inside of the treat bags are lined with coordinating patterned paper. I love the way it shows through glassine.
A Trio of Treat Bags

Epiphany Crafts Supplies:
Round 14 Button Studio, Round 14 Buttons
Other Supplies:
Patterned Paper: (Apothecary collection) Echo Park Paper.
Stickers: (Bats, label and tag from Apothecary collection) Echo Park Paper.
Accents: (Black pearl) Jenni Bowlin. (Crystal pin) Maya Road
Trim: (Black pearl trim) www.monamigabby.com. (Black and white striped) May Arts
Other: (Tinsel glitter, glitter glue, border edge punch) Martha Stewart. (Glassine bag) Papertrey Ink.
So how would you like a chance to win our

NEW Scallop Tool and Scallop Bubble Caps?
We invite you to leave a comment for us today! Let us know what your favorite part about Halloween is?
Or how you like today's projects! For posting a comment...we'll enter you to win!
We'll select on random trick or treater next Monday to enjoy these treats!!